A message for Police Health – proud Gold Sponsor for the Wall to Wall Ride since 2011.
For 85 years Police Health has been looking after the policing community; now covering over 60,000 members of the policing community nationally.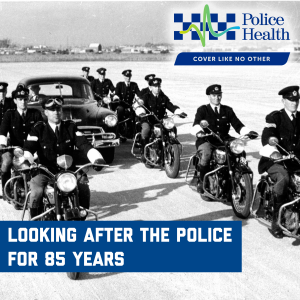 If you're looking for comprehensive gold level private health cover like no other , we strongly recommend that you investigate Police Health a little further.
Already enjoying the benefits of the cover? Good news, extended eligibility means your parents, siblings and children are also eligible to join.
Find out more today 1800 603 603 https://health.policehealth.com.au/police-health/